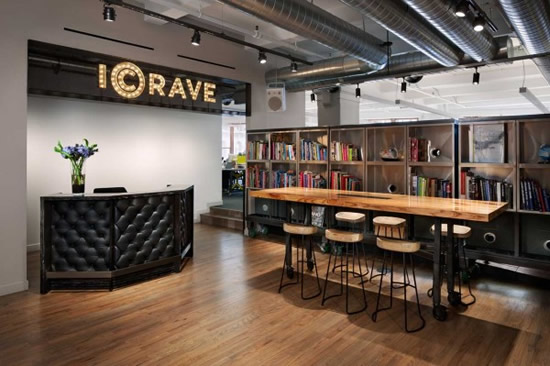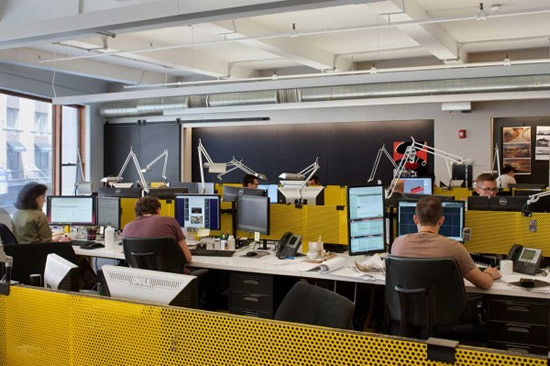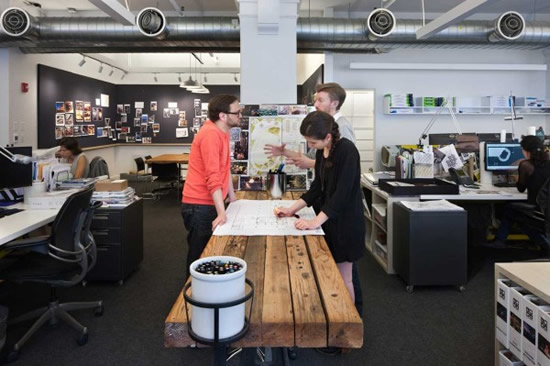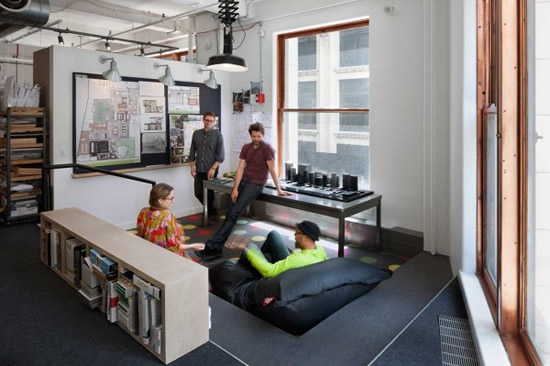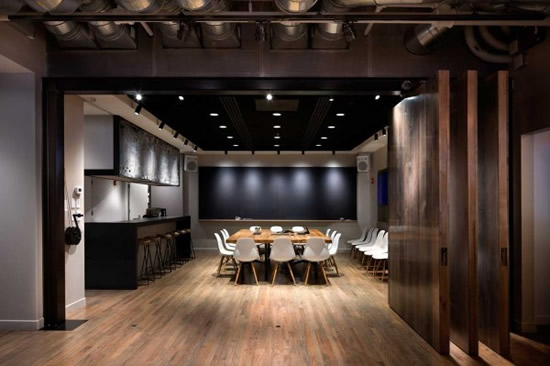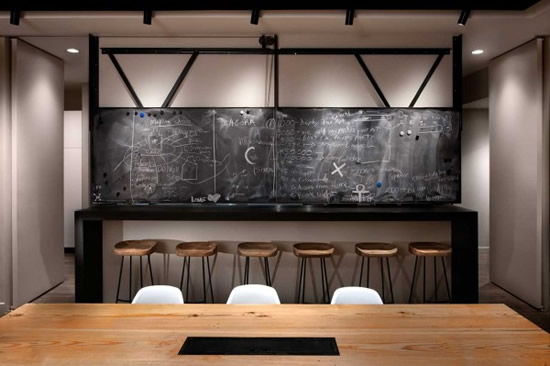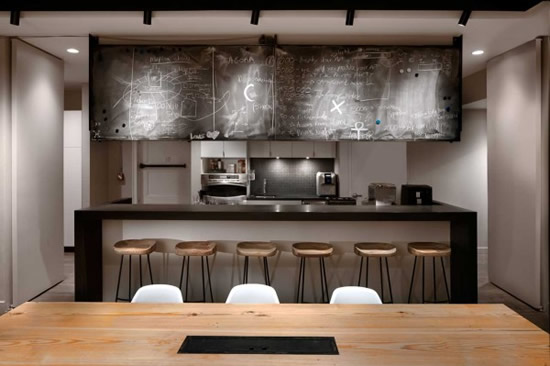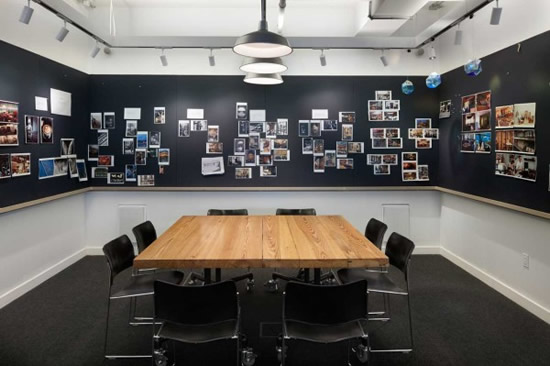 ICRAVE New York Office Design Pictures
Behind The Design
After rapid growth, ICRAVE, a New York-based experiential branding and design firm, made the move to an 8,000 square foot studio with the intention of really making it their own. The space, designed by the ICRAVE team itself, goes beyond the notion of an open plan office – it is designed specifically to foster ICRAVE's immersive, collaborative culture.

The design process was a collective effort of the entire ICRAVE studio. Dream sessions were held to harvest ideas, where team members examined different areas and said, "Now, what if we could have…," giving everyone a chance bring their ideas to the table. Among those options, ICRAVE then crowdsourced the best solution for each micro-environment, and created a one-of-a-kind office. The result is a truly collaborative office space that fosters employees' creativity, interaction and inspiration.

The reception desk doubles as a DJ booth, and the entrance plays host to archery matches. The conference room features large monolithic doors that swivel 360 degrees to open and close the space as needed. The kitchen and conference room are separated by a chalkboard that can be raised to create bar seating next to the kitchen or lowered to be used in meetings. The studio is entirely open, so everyone can sit and work together. The owner and principal of the firm sits in the middle of the work space among the rest of the employees, to ensure he is at the center of activity and can maintain a collaborative work environment among the designers. The yellow cork board behind every work station serves both as soundproofing as well as a surface for employees to pin ideas and inspiration. Work surfaces and stools are placed everywhere in the office to encourage collaboration and impromptu meetings.