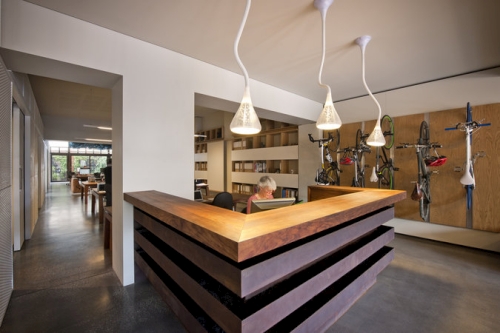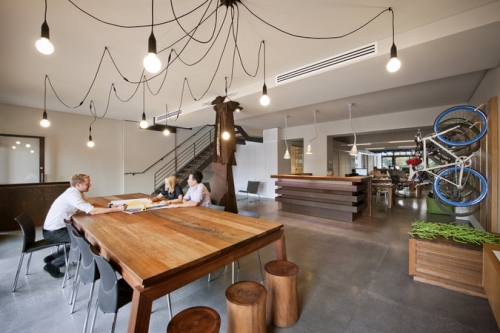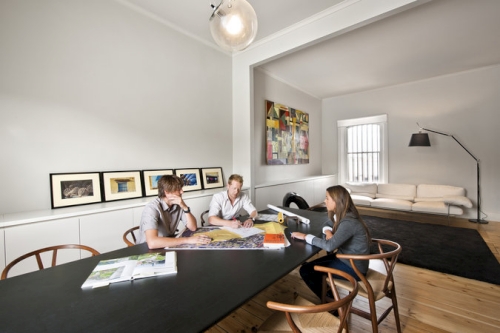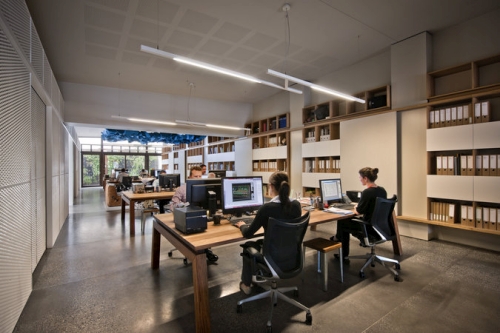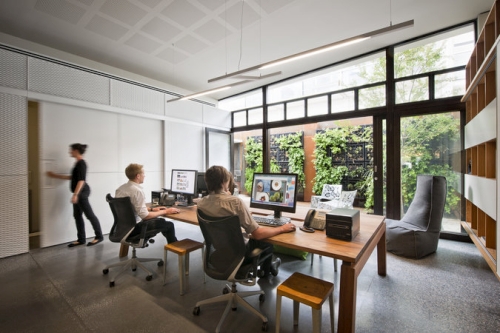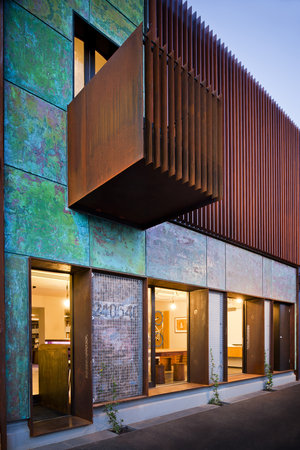 Oxigen Office Design by Oxigen with Woods Bagot
Behind The Design
The Oxigen fitout was realised through an open and free collaboration between the client, interior designer, designer-maker and builder encouraging the fluid exchange of ideas and sketch details.

The project was an opportunity to re-engineer traditional notions of what the workplace is and how the physical environment can affect creativity, efficiency, and how good an environment the workplace can be.

Planning was arranged to connect the work area both with the street ('shopfront') at the front and a new courtyard to the rear. What is traditionally labelled the 'boardroom' became a transitional space between inside and out which opens up to welcome in the street.